ITS A
GIRL
AnnaBella Marie =))))

I just cannot say how completely overwhelmed I am right now. I know it may sound silly but things just seem complete now =))) pics coming as soon as I reinstall my scanner software lol

so I've been using LJ as a private sounding board as of late - considering fb has all my friends and family and myspace is dead.

this year is going tons better - we won in the court case against his ex - in order to see the kids. Though that was short lived when she started filing false children services reports against me. We're currently getting ready to go back to family court and have also filed a civil lawsuit against her.

Chris and I - well it is what it is I guess. Things were getting better - or so I thought until this weekend. some people, some things, just never change.

Which makes this....even harder

we'll be introducing the newest addition to the family in December. I want to be excited and thrilled and over joyed. but the only thing I can think is - im not willing to deal with his antics any more. either man up - or move out really. it's not what i want, for him to leave.....not what i want at all. I want himt o man up, be the man he's supposed to be for me and his family and make the commitment I want. The choice is his - I can do nothing anymore besides wait.

luvforever
in
baby_graphix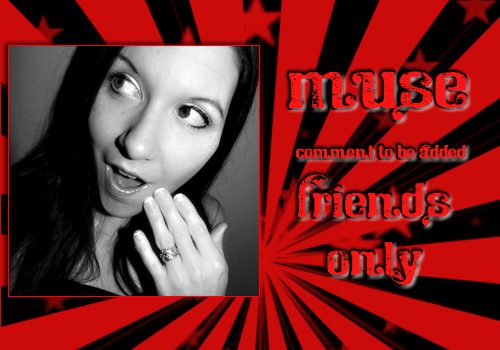 JUST SAY NO TO STALKERS!!!!
If you think I rock and we have things in common that leave a comment and I'll be almost sure to add you!
I just don't have time for all the jealous gossip seeking stalker bitches
F/O Banner by
So my super awesome new LJ friend
adistar had this letter game
She gives me a letter and I write 10 things I enjoy starting with that letter
and my letter is



L

Led Zeppelin - my ALL TIME fav band, for which I have my namesake... yes I, in all my awesomeness, was named after a zeppelin song =)

Lyrics - I enjoy them most in music, they can pull an average song from dispair or makea good song GREAT. Biased, I may be, but I prefer my fiances lyrics by far (especially those ones written for me hehe) I'll probably post some of them at sometime

Love - the love of my children, my fiance, my family and friends

Letters - there's nothing like getting an old fashioned letter in the mail...man that never happens anymore lol

lollipops - nuff said

LiveJournal - cause i love to post my random awesomness for the world LMFAO

Living room - odd right? But there's nothing i love more than cuddling up in my cozy living room with my love watching our favorite shows

leggings - bright colored ones and stripes to wear with my many school girl skirts

Lunch dates - with my lover or with friends

ok I'm missing one but still this was harder than I thought!!!!
but so much fun


I hate the moving process... it absolutely blows chunks
BUT the good news is myself and my baby boy will be with Chris soon and I can't fucking wait! This has been the longest 2 weeks I swear...
Anyways I'm off to finish the grueling task of pack and finishing the load up into the trailer
BLAH ICK YUCK EWWWWWW

OH AND hey out there in LJ world I need some fucking friends on here SHIT
Current Mood:

cranky
So, I was on LJ way back in the day... and for some reason, I decided to come back..
I like the more "personal" side of LJ as opposed to myspace.
Anyways, I'm a layout whore, my layout has to look how I feel it should look and let me tell you I can rock a myspace layout...uh but this whole LJ layout bullshit is COMPLETELY confusing me to the point where it's begining to piss me off...in a bad way lol

So until I can get someone in any of these damn communities to actually respond and get me some help, I'm going to work on some graphics for my info page, and make myself a friends only banner

fucking LJ I swear....
Current Mood:

bitchy